Post & Parcel is your key to the global mail and express industry. Every week Post & Parcel features the latest news, analysis of trends, insightful viewpoints and exclusive interviews with leading industry experts.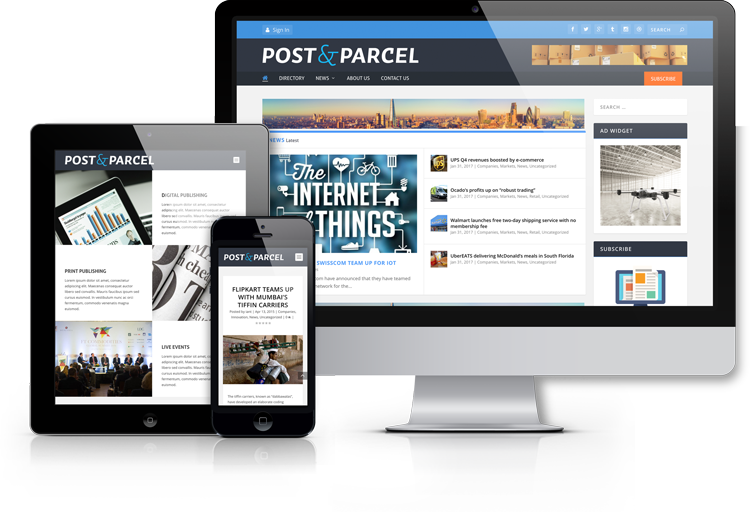 Become a Member
We package and summarise the headline news in daily and weekly electronic digests that are delivered straight to your e-mail inbox. Become a member of Post & Parcel for free today to subscribe to our newsletters.
Promotional Opportunities
Post & Parcel offers a range of different ways to promote your brand, products or services to key decision makers within the global mail and express industry. Options can be tailored to your needs and budget.
Banner Advertising
Raise brand awareness and engage with thousands of Post&Parcel readers every day with banner advertising on prominent locations on the website.
Directory Entry
Increase awareness of your company and offerings, attract leads and provide contact details for customers to contact you with an entry in our industry 
Directory
.
Newsletter Sponsorship
Bring your brand directly to our thousands of newsletter subscribers via their inbox through our daily and weekly Post&Parcel newsletters.
Bespoke Email
Reach our list of professionals in the mail and express industry who have opted to keep up to date with product email bulletins.
Media Partnership
Promote your industry conference, exhibition or other event through our Events listings, website banners or even editorial coverage.
Print Advertising
Combine an online campaign with advertising in our sister magazine, Mail & Express Review for comprehensive reach.
Interested In Advertising?
Advertising in Post & Parcel will give you unprecedented reach and exposure to senior decision makers in the mail and express industry. Download our media pack to explore how advertising in Post & Parcel can boost your marketing efforts.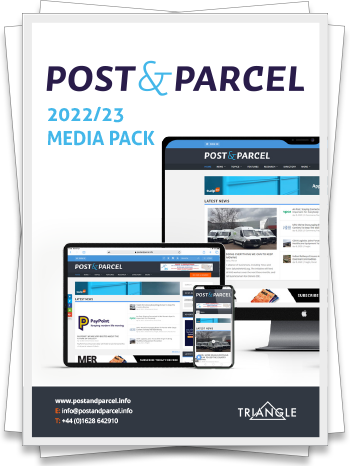 If you would like to learn more about Post & Parcel get in touch with a member of our team today.
Copyright (c) 2023. Triangle Management Services Ltd. Registered in England and Wales. No. 1975797.
Registered Office: Harleyford Estate, Henley Road, Marlow, Bucks, SL7 2SP, UK