Triangle has created and managed thought leading conferences and exhibitions for over 30 years, addressing the key issues most pertinent to business leaders and senior decision makers in the international mail and express industries.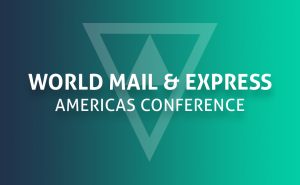 WMX Americas 2024
Returning to the sun-kissed beaches of Miami for another year, The World Mail & Express Americas Conference has become the must attend networking event for post and parcel professionals around the world.
View Event
"At WMX Americas, I know I'm going to meet high-level delegates, business owners and decision-makers, with whom I can build mutually beneficial contacts and alliances."
CCL
"The conferences were not only a valuable learning experience, our sponsorship has put us in front of some of the most senior players in the global logistics market, essentially putting our brand in front of exactly the people we needed to meet."
Jersey Post Global Logistics
"Besides the fantastic on-time networking opportunities and a well-run program, it was the quality of the attendees that really made a difference. We had the opportunity to meet with several C-Level industry leaders from around the globe, understand pain points and make GBI visible as a solution provider."
GBI Sorters
"WMX events are a great opportunity to continue to be updated on the trends/patterns of the industry, the general feeling about the market, and especially an excellent networking opportunity."
FedEx
If you would like to receive the latest Triangle news, including our press releases, event news and latest research, visit our sign up page.
Copyright (c) 2023. Triangle Management Services Ltd. Registered in England and Wales. No. 1975797.
Registered Office: Harleyford Estate, Henley Road, Marlow, Bucks, SL7 2SP, UK