Mail & Express Review (MER) is the industry leading magazine for professionals in the mail, express and e-commerce sectors. Packed with original content, thought-provoking features and interviews with key industry leaders, MER is the must-read publication for those who want the inside track on the industry.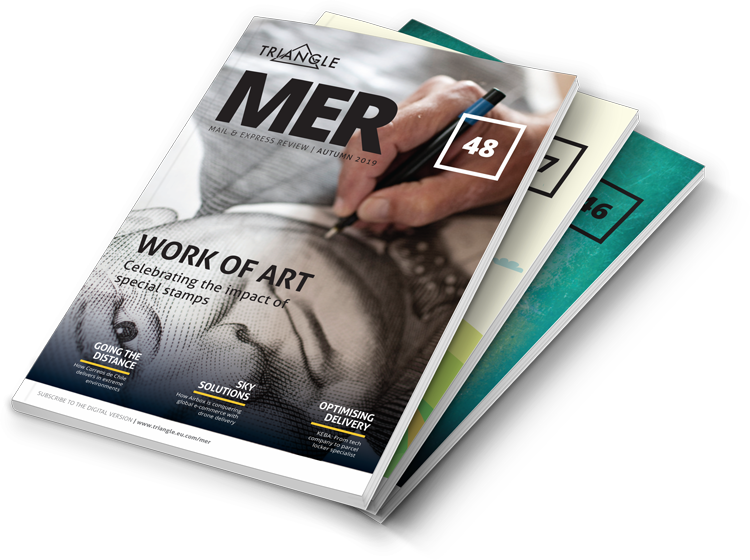 Print Edition – €100
An annual subscription, covering 4 editions of the printed magazine is just €100 per annum (+VAT where applicable). To receive the printed edition, use our online payment facility to use a credit card or PayPal account.
Digital Edition – Free
The new look digital edition of MER puts the latest industry insight in your pocket. Accessible across any desktop or mobile device the digital edition is available absolutely free. Subscribe today and get access to our digital back catalogue at no charge as well. You can view a sample of the digital magazine here.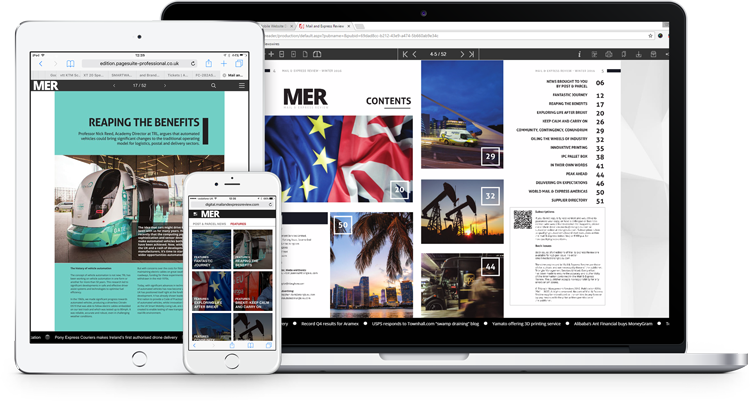 The Destination for Mail & Express
MER has become the definitive voice in the mail and express industry, distributed to the CEOs of every national post and major parcel organisation in the world.
A Vital Industry Resource
MER will challenge, inform, inspire and entertain you with its unique and valuable content in the rapidly changing world of mail, express and e-commerce.
Unique Sector Insight
Our quarterly magazine takes an in-depth view of the latest trends that are shaping our industry. You'll find everything you need to succeed with a subscription to MER.
Enhanced Digital Experience
With the launch of our new feature rich digital edition, MER is the essential editorial resource for a new breed of mail and express expert.
Interested In Advertising?
Advertising in MER will give you unprecedented reach and exposure to senior decision makers in the mail and express industry. Download our media pack to explore how advertising in MER can boost your marketing efforts.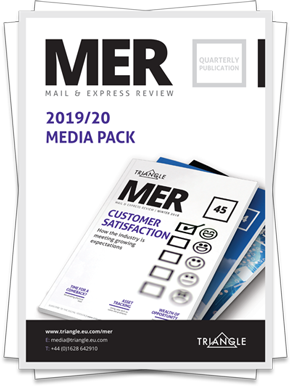 If you would like to learn more about MER Magazine then get in touch with a member of our team today.

Copyright (c) 2019. Triangle Management Services Ltd. Registered in England and Wales. No. 1975797.
Registered Office: 4 The Courtyard, Furlong Road, Bourne End, Bucks, SL8 5AU, UK